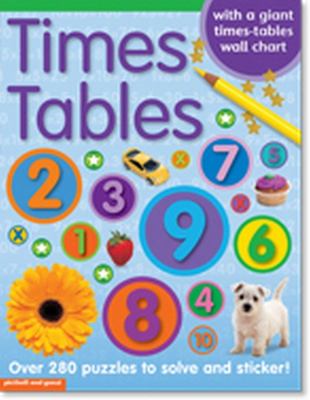 $9.99
AUD
Category: Childrens Education
Interactive activity pages, colourful stickers and an eye-catching pull-out poster make learning your times tables fun not glum! With times tables from 1 to 12, this friendly guide will prove an invaluable purchase.
$15.95
AUD
Category: Childrens Education | Series: Excel Basic Skills Ser.
Year 6 Ages 11-12 years old. In Excel Basic Skills: English and Mathematics Year 6 your child will find: - Thirty carefully graded double-page units - A wide variety of interesting exercises - Four term reviews to test work covered each term - Marking grids to identify strengths and weaknesses - A lift- out answer section. ...Show more
$24.99
AUD
Category: Childrens Education
The Earth's climate is changing. It's getting hotter. In Australia over the past 50 years, maximum temperatures have been creeping higher. There have been record droughts, floods and bushfires. Why is this happening and what can we do to stop it getting worse?
$16.95
AUD
Category: Childrens Education
The Targeting Handwriting program is the only Foundation handwriting program that supports teachers with a resource book for each year in Low er Primary. The books provide information regarding stages of developmen t and common problems relevant to the age group. There is a teacher reso urce book to acc ompany each level - Kindergarten, Year 1 and Year 2. Years 3-6 are combined into one teacher resource book. T he Targeting Handwriting NSW Year 2 Teacher Resource Book features: over 100 blackline masters, including three practice pages for each letter tracking, tracing and independent writing activitie s for lower case and capital letters practice of numerals, numb er words and punctuation fun puzzles, sorting activities, poems and rhymes most activities based around phonics, including ble nds, rhyming words and word building letter practice using clus ters of words which have a similar phonic pattern, or which are often fo und in Year 2 spelling lists, or are linked by theme a focus on reducing students' reliance on scaffolds and increased student responsi bility for producing handwriting of consistent size, shape, spacing and slope ...Show more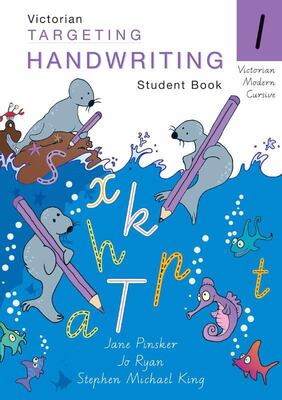 $16.95
AUD
Category: Childrens Education
The Targeting Handwriting Victoria Year 1 Student Book gives students two pages of tracing, tracking and independent writing exercises for ea ch letter, plus: lower and upper-case letters inst ructions for capitals for left-handers punctuation- Numerals 1- 10 simple sentences. Handwriting is on e of the mo st crucial skills students will develop in primary school. Targeting Han dwriting covers the handwriting curriculum in a clear and structured way, with content linked to Victorian CSF II outcomes. To be competent writ ers, their handwriting needs to be fluent and legible. Regular practice, three to four times a week, in fine motor skills and in letter formatio n will ensure the development of good handwriting habits. ...Show more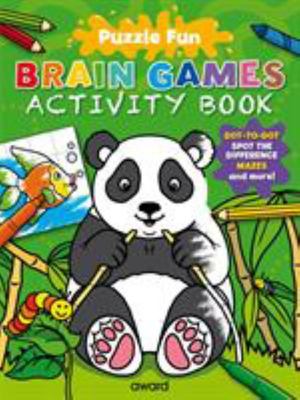 $5.99
AUD
Category: Childrens Education | Series: Puzzle Fun
Packed with engaging activities from mazes to spot the difference, dot-to-dots to search and find. This series provides hours of thinking skills, fun and entertainment. AGES: 4 plus SELLING POINTS: * Develops problem solving skills * Colouring activity boosts hand-eye coordination and play value * Activ ities suitable for a wide age range and abilities ...Show more
$19.99
AUD
Category: Childrens Education | Series: Little People, Big Dreams
In this book from the critically acclaimed, multimillion-copy best-selling Little People, BIG DREAMS series, discover the life of Andy Warhol, the ground-breaking pop artist. Little Andy was the tiniest and palest child of the Warholas, a humble couple from Slovakia who lived in Pittsburgh. Sketchbook g lued to his hand, he loved every minute of drawing, but he was too shy to show his work to others, even to his family! As an adult he got a chance to publish his first illustration for a glamorous magazine. He turned his attention to the ordinary, like soup cans he ate from for lunch every day. He showed the world that the ordinary objects could POP, and founded a cultural movement. This moving book features stylish and quirky illustrations and extra facts at the back, including a biographical timeline with historical photos and a detailed profile of the inspiring artist's life. Little People, BIG DREAMS is a best-selling series of books and educational games that explore the lives of outstanding people, from designers and artists to scientists and activists. All of them achieved incredible things, yet each began life as a child with a dream. This empowering series offers inspiring messages to children of all ages, in a range of formats. The board books are told in simple sentences, perfect for reading aloud to babies and toddlers. The hardcover versions present expanded stories for beginning readers. Boxed gift sets allow you to collect a selection of the books by theme. Paper dolls, learning cards, matching games, and other fun learning tools provide even more ways to make the lives of these role models accessible to children. Inspire the next generation of outstanding people who will change the world with Little People, BIG DREAMS!   ...Show more