$16.99
AUD
Category: Childrens Paperback | Series: Wednesday Weeks Ser.
In a world of magic, can science save the day? Wednesday Weeks never wanted to be a sorcerer's apprentice. She'd rather study science than magic. But when her cloak-wearing, staff-wielding grandpa is captured by a power-hungry goblin king, Wednesday must find a way to embrace her magical heritage and re scue him from the dreaded Tower of Shadows. Luckily, she's not alone. Her best friend Alfie is a prime-number fan and robotics expert who's all-in on Wednesday's epic plan involving parallel universes, swords of power, and a wise-cracking talking skull. But it's going to take more than science, magic, and the world's cutest robot to take down this bad guy. Because the goblin king is playing for the ultimate prize - and Wednesday and Alfie just walked into his trap...   ...Show more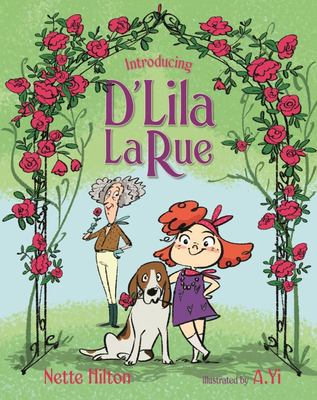 $14.99
AUD
Category: Childrens Paperback
Meet D'Lila LaRue, whsoe charm and pizzazz will leave readers wanting more! D'Lila LaRue lives in the smallest house with the neatest fence and the rosiest garden in the street with her trusty sidekick, Nanny-Anny (who is probably very old but it doesn't matter). This trilogy of stories features D'Lila and Nanny-Anny sharing many fun-filled adventures, whether it's by building an award-winning rose garden, becoming an artist, or attending a favourite play. Even if things don't go exactly to plan...   ...Show more
$19.99
AUD
Category: Childrens Paperback
NEW YORK TIMES BESTSELLER Witness the epic final chapter of the Skywalker saga with the official novelization of Star Wars: The Rise of Skywalker, including expanded scenes and additional content not seen in theaters! The Resistance has been reborn. But although Rey and her fellow heroes are back in the fight, the war against the First Order, now led by Supreme Leader Kylo Ren, is far from over. Just as the spark of rebellion is rekindling, a mysterious signal broadcasts throughout the galaxy, with a chilling message: Emperor Palpatine, long thought defeated and destroyed, is back from the dead. Has the ancient Lord of the Sith truly returned? Kylo Ren cuts a swath of destruction across the stars, determined to discover any challenge to his control over the First Order and his destiny to rule over the galaxy-and crush it completely. Meanwhile, to discover the truth, Rey, Finn, Poe, and the Resistance must embark on the most perilous adventure they have ever faced. Featuring all-new scenes adapted from never-before-seen material, deleted scenes, and input from the filmmakers, the story that began in Star Wars: The Force Awakens and continued in Star Wars: The Last Jedi reaches an astounding conclusion. ...Show more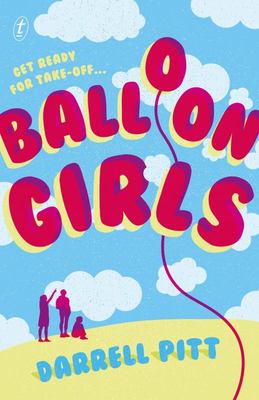 $16.99
AUD
Category: Childrens Paperback
Times are tough in the small town of Yallaroo where Ally Simpson has lived her whole life. The whole area is in drought and people are going broke or moving away. So when Ally hears about a competition to win the trip of a lifetime to visit the Smithsonian Museum in the USA, she knows she's got to do ev erything she can to try and win. Ally enlists her best friends Harmony and Ping to help her plan the most impressive experiment she can imagine- to send a video camera to the edge of space, and prove once and for all that the earth is round. At first, Ally is pretty sure she's got the whole competition stitched up. But then, as one disaster after another derails her plans, she begins to learn the importance of staying grounded even while she's aiming for the sky... ...Show more
$17.99
AUD
Category: Childrens Paperback
The deadly influenza pandemic XB276 is sweeping the country. Twelve-year-old Zac wakes up one morning to the news that everyone must stay home. He can't leave the house for weeks, or even months. Pretty soon he's facing running out of food, with no electricity, no telephone and no internet. The only peo ple he can count on are his family and closest neighbours. As Zac faces each new challenge living under lockdown, he discovers resources he never knew he had - and mysteries begging to be solved. This prescient and gripping novel about a nation in lockdown was written following the H1N1 global pandemic. It won a Storylines Junior Fiction Award in 2011. ...Show more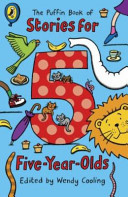 $12.99
AUD
Category: Childrens Paperback | Series: The\Puffin Book Of... Ser.
The Puffin Book of Stories for Five-year-olds edited by Wendy Cooling brings together stories perfectly suited for every five-year-old. Seventeen exciting stories, full of adventure and magic, by much-loved writers, including Margaret Mahy, Ted Hughes and Malorie Blackman. From a naughty pirate to a ver y lonely lion, children will love the amazing characters they meet in this timeless collection! Perfect for five-year-olds to share or read aloud. ***With a gorgeous cover illustrated by Nick Sharratt*** Wendy Cooling was educated in Norwich and then spent time travelling the world. On her return to England she trained as a teacher, and taught English in London for many years. She left teaching to work on the promotion of books and reading as Head of the Children's Book Foundation (now Booktrust), and later founded Bookstart, the national programme that helps to bring books to young readers. ...Show more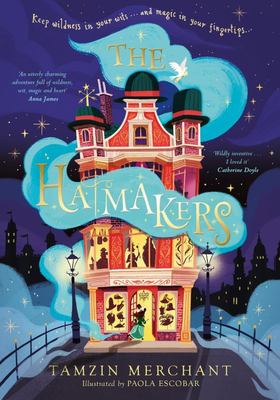 $16.99
AUD
Category: Childrens Paperback
Cordelia comes from a long line of magical milliners, who weave alchemy and enchantment into every hat. In Cordelia's world, Making - crafting items such as hats, cloaks, watches, boots and gloves from magical ingredients - is a rare and ancient skill, and only a few special Maker families remain. When Cordelia's father Prospero and his ship, the Jolly Bonnet, are lost at sea during a mission to collect hat ingredients, Cordelia is determined to find him. But Uncle Tiberius and Aunt Ariadne have no time to help the littlest Hatmaker, for an ancient rivalry between the Maker families is threatening to surface. Worse, someone seems to be using Maker magic to start a war.It's up to Cordelia to find out who, and why... ...Show more
$16.99
AUD
Category: Childrens Paperback | Series: Hilda
Based on the hit Netflix series, join Hilda and Twig for more hilarious adventures in the illustrated fiction series. We rejoin our favourite blue-haired heroine as she sets out to rescue her mum from a two-headed troll! Discover rock eating slugs, a friendly baby troll and the story behind Twig becomi ng Hilda's very own deer fox. Meanwhile, on a quest to become fearless, David stumbles across a group of Vikings who appoint him their messenger during a fierce and bloody battle. There is no shortage of unexpected twists, turns and new friends in this latest instalment of the Hilda fiction series. ...Show more
$14.99
AUD
Category: Childrens Paperback | Series: Real Pigeons
Ever wonder why pigeons always act so weird? It's because they're out there chasing the bad guys and saving your butts! The REAL PIGEONS are a team of crime-fighters who battle baddies wherever they go! But fighting crime is hard when the city mayor has BANNED all birds, a BREAD MONSTER is on the loose and EVIL BUNNIES are taking over! Can the Real Pigeons save the day when they're the ones in trouble? No-one can protect a city like Rock, Frillback, Tumbler, Homey and Grandpouter. Crime-fighting has never been so COO! With over 200,000 books in print and legions of fans worldwide, the REAL PIGEONS series is perfect for fans of Bad Guys and Dog Man. Every book contains THREE hilarious, silly and engrossing mysteries! Shortlisted for the 2019 Readings Children's Book Prize and the 2019 & 2020 ABIA Book of the Year for Younger Children. ...Show more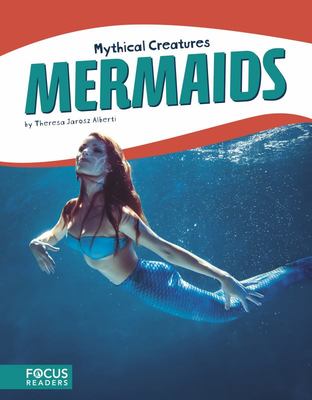 $16.99
AUD
Category: Childrens Paperback
Aidan disappeared for six days. Six agonising days of searches and police and questions and constant vigils. Then, just as suddenly as he vanished, Aidan reappears. Where has he been? The story he tells is simply...impossible. But it's the story Aidan is sticking to. His brother, Lucas, wants to believ e him. But Lucas is aware of what other people, including their parents, are saying- that Aidan is making it all up to disguise the fact that he ran away. When the kids in school hear Aidan's story, they taunt him. But still Aidan clings to his story. And as he becomes more of an outcast, Lucas becomes more and more concerned. Being on Aidan's side would mean believing in the impossible. But how can you believe in the impossible when everything and everybody is telling you not to? ...Show more