Robinson Crusoe
by Daniel Defoe; Robert Ingpen (Illustrator)
$49.99
AUD
Category: Classics
Daniel Defoe's Robinson Crusoe, regarded by many to be first novel in English, is also the original tale of a castaway struggling to survive on a remote desert island. This Penguin Classics is edited with an introduction and notes by John Richetti. The sole survivor of a shipwreck, Robinson Crusoe is wa shed up on a desert island. In his journal he chronicles his daily battle to stay alive, as he conquers isolation, fashions shelter and clothes, enlists the help of a native islander who he names 'Friday', and fights off cannibals and mutineers. Written in an age of exploration and enterprise, it has been variously interpreted as an embodiment of British imperialist values, as a portrayal of 'natural man', or as a moral fable. But above all is a brilliant narrative, depicting Crusoe's transformation from terrified survivor to self-sufficient master of an island. This edition contains a full chronology of Defoe's life and times, explanatory notes, glossary and a critical introduction discussing Robinson Crusoe as a pioneering work of modern psychological realism. Daniel Defoe (1660-1731) had a variety of careers including merchant, soldier, and political pamphleteer. Over the course of his life Daniel Defoe wrote over two hundred and fifty books on economics, history, biography and crime, but is best remembered for the fiction he produced in late life, which includes Robinson Crusoe (1719), Moll Flanders (1722) and Roxana (1724). Defoe had a great influence on the development of the English novel and many consider him to be the first true novelist. If you enjoyed Robinson Crusoe, you may like Alexandre Dumas' The Count of Monte Cristo, also available in Penguin Classics. 'Robinson Crusoe has a universal appeal, a story that goes right to the core of existence' Simon Armitage   ...Show more
$19.99
AUD
Category: Classics
"The Crucible" is a 1952 play by the American playwright Arthur Miller. It is a dramatization of the Salem witch trials that took place in the Province of Massachusetts Bay during 1692 and 1693. Miller wrote the play as an allegory of McCarthyism, when the US government blacklisted accused communists. M iller himself was questioned by the House of Representatives' Committee on Un-American Activities in 1956 and convicted of "contempt of Congress" for refusing to identify others present at meetings he had attended. It was first performed at the Martin Beck Theater on Broadway on January 22, 1953. Miller felt that this production was too stylized and cold and the reviews for it were largely hostile (although The New York Times noted "a powerful play in a driving performance"). Nonetheless, the production won the 1953 "Best Play" Tony Award. A year later a new production succeeded and the play became a classic. It is a central work in the canon of American drama.Fuji Books' edition of "The Crucible" contains supplementary texts:* "Tragedy And The Common Man", an essay by Arthur Miller.* Excerpts from Nathaniel Hawthorne's magnus opus "The Scarlet Letter", a narrative of the Salem Witch trials.* A few selected quotes of Arthur Miller. ...Show more
$16.99
AUD
Category: Classics | Series: Wordsworth Poetry Library
Initially a vivacious, outgoing person, Emily Dickinson (1830-1886) progressively withdrew into a reclusive existence. An undiscovered genius during her lifetime, only seven out of her total of 1,775 poems were published prior to her death. She had an immense breadth of vision and a passionate intensity and awe for life, love, nature, time and eternity. Originally branded an eccentric, Emily Dickinson is now recognised as a major poet of great depth. ...Show more
$26.99
AUD
Category: Classics
Told through poetry, Ink for Two chronicles the cycle of grief and the beauty of what comes after it.
Odyssey
by Homer (trans by Robert Fagles)
$29.99
AUD
Category: Classics | Series: Penguin Classics
Literature's grandest evocation of life's journey, at once an ageless human story and an individual test of moral endurance, Homer's ancient Greek epic "The Odyssey" is translated by Robert Fagles with an introduction and notes by Bernard Knox in "Penguin Classics". When Robert Fagles' translation of "T he Iliad" was published in 1990, critics and scholars alike hailed it as a masterpiece. Here, one of the great modern translators presents us with "The Odyssey", Homer's best-loved poem, recounting Odysseus' wanderings after the Trojan War. With wit and wile, the 'man of twists and turns' meets the challenges of the sea-god Poseidon, and monsters ranging from the many-headed Scylla to the cannibalistic Cyclops Polyphemus - only to return after twenty years to a home besieged by his wife Penelope's suitors. In the myths and legends retold in this immortal poem, Fagles has captured the energy of Homer's original in a bold, contemporary idiom. Seven greek cities claim the honour of being the birthplace of Homer (c. 8th-7th century BC), the poet to whom the composition of the "Iliad" and "Odyssey" are attributed. "The Iliad" is the oldest surviving work of Western literature, but the identity - or even the existence - of Homer himself is a complete mystery, with no reliable biographical information having survived. If you enjoyed "The Odyssey", you might like Robert Fagles' translation of "The Iliad", also available in "Penguin Classics". "Wonderfully readable ...Just the right blend of roughness and sophistication." ("Ted Hughes"). "A memorable achievement ...Mr Fagles has been remarkably successful in finding a style that is of our time and yet timeless." (Richard Jenkyns, "The New York Times Book Review"). "His translation of "The Odyssey" is his best work yet." (Garry Wills, "New Yorker"). ...Show more
$19.99
AUD
Category: Classics
Wise, often funny, sometimes heartbreaking, Persepolis: The Story of a Childhood tells the story of Marjane Satrapi's life in Tehran from the ages of six to fourteen, years that saw the overthrow of the Shah's regime, the triumph of the Islamic Revolution and the devastating effects of war with Iraq. Th e intelligent and outspoken child of radical Marxists, and the great-grandaughter of Iran's last emperor, Satrapi bears witness to a childhood uniquely entwined with the history of her country. Persepolis paints an unforgettable portrait of daily life in Iran and of the bewildering contradictions between home life and public life. Amidst the tragedy, Marjane's child's eye view adds immediacy and humour, and her story of a childhood at once outrageous and ordinary, beset by the unthinkable and yet buffered by an extraordinary and loving family, is immensely moving. It is also very beautiful; Satrapi's drawings have the power of the very best woodcuts. Persepolis ends on a cliffhanger in 1984, just as fourteen-year-old Marjane is leaving behind her home in Tehran, escaping fundamentalism and the war with Iraq to begin a new life in the West. In Persepolis 2: The Story of a Return we follow our young, intrepid heroine through the next eight years of her life - an eye-opening and sometimes lonely four years of high school in Vienna, followed by a supremely educational and heartwrenching four years back home in Iran. Just as funny and heartbreaking as its predecessor - with perhaps an even greater sense of the ridiculous inspired by life in a fundamentalist state - Persepolis 2 is also as clear-eyed and searing in its condemnation of fundamentalism and its cost to the human spirit. In its depiction of the universal trials of adolescent life and growing into adulthood - here compounded by being an outsider both abroad and at home, and by living in a state where you have no right to show your hair, wear make-up, run in public, date, or question authority - it's raw, honest, and incredibly illuminating. ...Show more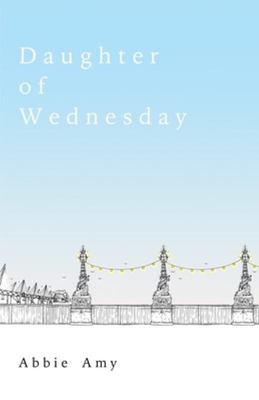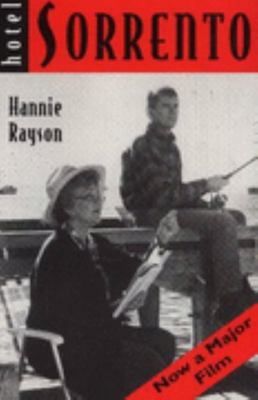 $23.99
AUD
Category: Classics
Three sisters reunited after ten years in different worlds, again feel the constraints of family life. "Hotel Sorrento" looks at conflicting concepts of national identity and family loyalty. (2 acts, 4 male, 4 female).
$14.99
AUD
Category: Classics | Series: Penguin Classics Ser.
Wilde was both a glittering wordsmith and a social outsider. His drama emerges out of these two perhaps contradictory identities, combining epigrammatic brilliance and shrewd social observation. Includes Lady Windermere's Fan, Salome, A Woman of No Importance, An Ideal Husband, A Florentine Tragedy and The Importance of Being Earnest, which appears in full with the 'Grigsby' scene which originally made up the fourth act. ...Show more
$19.99
AUD
Category: Classics | Series: Penguin Modern Classics Ser.
Copenhagen, 1968. Lise, a children's book writer and married mother of three, is becoming increasingly haunted by disembodied faces and taunting voices. Convinced that her housekeeper and husband are plotting against her, she descends into a terrifying world of sickness, pills and institutionalization. But is sanity in fact a kind of sickness? And might mental illness itself lead to enlightenment? Brief, intense and haunting, Ditlevsen's novel recreates the experience of madness from the inside, with all the vividness of lived experience. ...Show more
$7.99
AUD
Category: Classics | Series: Wordsworth Classics Ser.
North and South By Elizabeth Cleghorn Gaskell North and South is a novel by Elizabeth Gaskell, first published in book form in 1855 originally appeared as a twenty-two-part weekly serial from September 1854 through January 1855 in the magazine Household Words, edited by Charles Dickens. The title indica tes a major theme of the book: the contrast between the way of life in the industrial north of England and the wealthier south, although it was only under pressure from her publishers that Gaskell changed the title from its original, Margaret Hale. ...Show more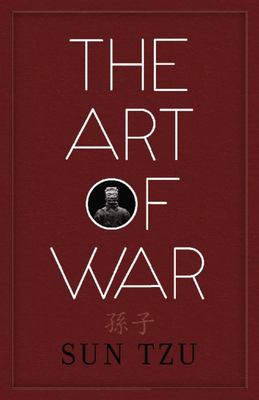 $24.99
AUD
Category: Classics
"There's not a dated maxim or vague prescription in it." -- Newsweek   Regarded as the world's oldest military treatise, this compact volume has instructed officers and tacticians for more than 2,000 years. From its origins in China, The Art of War traveled the world to inform the strategies of Napole on and World War II generals. More recently, it has taken on a new life as a guide to competing successfully in business, law, and sports.All of The Art of War's concepts retain their value to modern readers, from the prudence of circumventing a strong opponent and taking advantage of a weak one to the wisdom of preparedness and flexibility. Other topics include strategy, tactics, maneuvering, communications, the treatment of soldiers, and the worth of well-trained officers. History enthusiasts, business thought leaders, and anyone intrigued by competition and rivalry will appreciate this elegant edition of the classic work. ...Show more