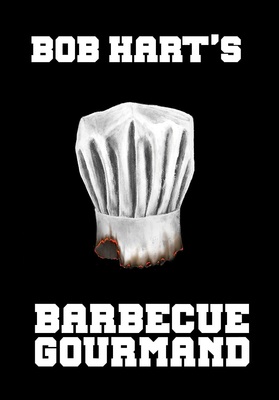 $34.95
AUD
Category: Cooking
 Barbecue bon vivant Bob Hart has covered every gamut of the art, from cooking outdoors over fire in his BARBECUE UNPLUGGED, to the basic bibles every barbecuer needs: his two Heat & Smoke titles.  With those foundations now well established, Bob has dragged his trusty barbecues into a world of ha ute cuisine, where pears are lovingly cooked over charcoal with a waft of pecan smoke, where salmon is placed on a cedar plank for a new twist on a salad nicoise and where a classic tournedos Rossini is dragged out of the kitchen and on to a grill. Perhaps the most ambitious barbecue book ever attempted, BARBECUE GOURMAND features more than 50 illustrated recipes for gourmet meals plus essential side dishes, salads and indispensable sauces, dressings, rubs and gravies that bring a touch of class to the barbecuing art and allows that staple of any Aussie backyard to take its rightful place as the star of a fancy dinner party. AUTHOR: Bob is the founder of the Melbourne-based Australian Barbecue Academy, where he teaches masterclasses for small groups in his magnificently appointed backyard, and has been a regular contributor to radio station 3AW. The former journalist and current food writer has cemented himself as Australia's foremost authority on all things barbecue and barbecuing, and no serious Aussie backyard hero can claim the title of barbecue champion without first consulting one of Bob's books. ...Show more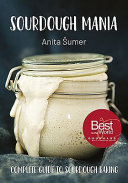 $54.99
AUD
Category: Cooking
Anita Sumer is a passionate, self-taught, 100% sourdough baker and teacher, based in Slovenia who has become an international sensation - she now has over 70,000 followers on Instagram @sourdough_mania. She started baking sourdough when her husband was ill and could not eat yeasted bread. So successful has she been that she is now teaching sourdough baking around the world; 9 countries and across 3 continents. In 2017, she published her unique sourdough book in her native Slovenia, a first of its kind and the book received two Gourmand World Cookbook Awards. The book has now been published in German, Dutch, French and Croatian. The book features both simple-to-make recipes and more ambitious recipes for more festive occasions. Readers can feast their eyes (and later their stomachs) on rye bread, simple white bread, corn bread, buckwheat bread, fruit bread, donuts, brioches and much more. Sourdough Mania contains chapters on types of grain, making a sourdough leven, the baking process, ingredients and useful tools. Every stage is fully illustrated with step-by-step photography on weighing, mixing, kneading, shaping, scoring, and baking, to take you on a journey to the healthy world of sourdough baking made easy. Anita has started a real bread revolution which more and more people are joining in to bake healthier and more delicious bread. Sourdough Mania is here. ...Show more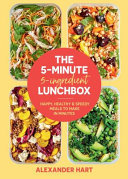 $24.99
AUD
Category: Cooking
Synopsis coming soon.......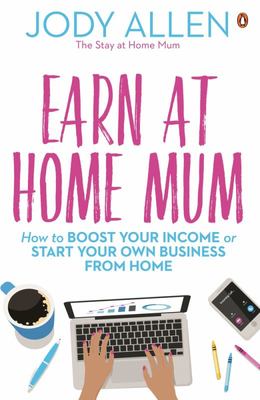 $24.99
AUD
Category: Cooking
Are you looking for a flexible way to earn more cash that fits in around your family?Have you always wanted to start your own business but aren't sure how? Do you dream of the freedom to set your own schedule and work from home?Jody Allen will show you how to make it happen.Jody, also known as the Stay at Home Mum, has been there and done it herself. She was made redundant while pregnant with her second child and, inspired by necessity, built a money-saving blog from her kitchen table that has grown to become Australia's biggest mothers' network.In this book, Jody explains everything she's learned to help other women get it right- from how to choose a smart business idea and where to start, to the best marketing strategies and digital tools to use, and much more. And it isn't all computer-based earning - Jody's advice covers offline money-making opportunities, too.Whether you want to bring in a little extra income on the side or build your own company from scratch, Earn at Home Mum will give you the knowledge and confidence to make the leap to earn at home. ...Show more
$34.99
AUD
$39.99
(12% off)
Category: Cooking
Super Natural Simple celebrates the magic (and very real benefits!) of cooking with nutrient-dense plants, fruits, vegetables, whole grains and other natural foods.  In this artfully photographed collection, James Beard Award–winning author and beloved food writer Heidi Swanson presents more than 120 r ecipes with short ingredients lists, make-ahead techniques and clever methods. This is a cookbook that teaches us that staying connected to what we eat is one of the most effective ways to support our health and wellbeing. Super Natural Simple features recipes for make-ahead mornings, weeknight noodles, one-bowl baking, the best salads, nourishing soups and stews, easy-drinking refreshers, single skillets, sheet-pan meals and easy grills, while a power pantry provides the staples you'll want to have on hand. With beautiful photos of Heidi's sunny southern California lifestyle, Super Natural Simple makes eating well second nature. More than 120 whole-food, vegetarian recipes for quick weeknight meals full of flavour, spice, colour and nutrition.   ...Show more
$34.99
AUD
Category: Cooking
The perfect book for children, this fun and engaging cookbook is written and photographed by a pair of young sisters for budding chefs.   Whether they're helping stir cake batter or producing their own YouTube cooking channel, kids of all ages are getting increasingly busy in the kitchen. This cookboo k features twenty classic recipes that are fun, healthy, adaptable, and easy to prepare. From banana bread and the perfect grilled cheese to breaded chicken and apple pie, each recipe is written in a clear, accessible style that young cooks of every level will be able to follow. The author is a young chef whose love of cooking developed from her own family's food traditions like baking popovers with her grandmother and Sunday-night pizza making. By teaching kids basic recipes that can be adapted in endless ways, this book is the perfect launching pad to finding their way around the kitchen--or launching their own cooking careers. ...Show more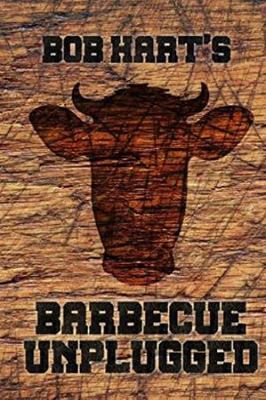 $34.95
AUD
Category: Cooking
The earthy simplicity and incomparable flavours of cooking with fire - out of doors.
$29.99
AUD
Category: Cooking
Reclaim your time, your kitchen, and your tastebuds with over 80 delicious recipes to feed your soul! Whether you have 15 minutes, or an hour to spare, this gorgeous debut cookbook from Lucy Lord will re-ignite your love for cooking, help you get creative in the kitchen, and re-define your relationship with food. Be it a 2-minute-smoothie in the morning to get you going before work, or a lazy catch-up with friends over a coffee and a thick slice of banana bread. These recipes are simple but special.In a world where convenience is king, encouraging us to spend our hard-earn money on tasteless take-always and bland calorie-controlled salads and sandwiches, Lucy wants to make us fall back in love with cooking and eating. Showing us how to get the most from our ingredients, our time, and our budgets, these recipes are packed with creativity and passion. Learn how to reconsider your leftovers and make convenience work for you; enjoy lingering over a new dish to enjoy with loved ones; indulge in sweet treats without counting calories; and satisfy any health-conscious foodie with effortless flavour and fresh ingredients.With chapters including:• It's a Good Day to Have a Good Day: Breakfasts and Brunches• Dips and Dressings: Your new staples• Say No to Shit Salads• Mains: Winning combinations for any appetite• In-Betweens and Afters• Get Baked: Sweet and Savoury recipes to rival any artisan• Smoothies and CocktailsDig into this beautiful book and discover that happiness really is homemade.   ...Show more
$34.99
AUD
$39.99
(12% off)
Category: Cooking
Nothing beats slow cooking when it comes to convenience. With minimal preparation, simple ingredients and just one pot, you can set and forget, then enjoy hearty, wholesome meals every night of the week. Indulge in the joy of preparing simple, hearty, sustaining meals, with a healthy dose of family fav ourites in the mix, too. From tagines and tacos to pot roasts, pies and puddings, all recipes include conventional stovetop or oven instructions as well as those for slow-cooker machines. These dishes, even if they're new to you, will give you the warm, fuzzy feeling of having come home. So, it's time to roll up those sleeves, switch on the slow cooker or fire up the oven and get cooking. Slow cooking is clever cooking ... and, as they say, good things come to those who wait. Recipes include:- Eggplant and mushroom cottage pie- Slow-cooked honey-mustard salmon- One-pot chicken parmigiana- Japanese chicken curry- Pork and pineapple tacos- Spiced ginger beer ham hocks- Beef pho- Pot au feu- Greek lamb and risoni stew- Lamb biryani- Sticky date pudding- Lemon delicious   ...Show more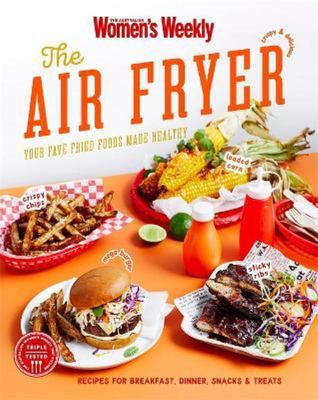 Air Fryer AWW
by The Australian Women's Weekly
$24.99
AUD
Category: Cooking
The air fryer is the latest must-have kitchen appliance. And for good reason. This revolutionary counter-top convection oven creates the crispy crunch of deep-frying but with a fraction of the oil. Healthier versions of favourites, such as schnitzel, wedges, eggplant parmi, and even roasted cauliflower, broccoli and other vegies, can be cooked in an air fryer without sacrificing flavour or texture. You can even make brekky in it! Plus, snacks and healthy treats, sweet things and even indulgent desserts are possible in this amazing appliance. ...Show more
$59.95
AUD
Category: Cooking
The Classic Australian Cookbook gathers 75 of the recipes Australia loves best. From lamingtons, Anzac biscuits and pavlova to Chiko Rolls, salt & pepper squid and roast lamb, this collection celebrates the food we invented, the food we grow here and the food we've adopted as our own. There are some recipes that we make over and over again - your kitchen's collection of greatest hits. Maybe because they are incredibly tasty, maybe because they are quick or easy but most of all because they are the dishes that make us feel good. This is food that carries the warm glow of happy times with friends and family, of tastes that were part of our childhood or flavours that make you feel alive right now. In The Classic Australian Cookbook we have gathered 75 of the recipes Australia loves best. From lamingtons, Anzac biscuits and pavlova to chiko rolls, salt & pepper squid and roast lamb. This collection is a celebration of the food we invented, the food we grow here and the food we've adopted as our own. Illustrated with iconic Australian landscapes and sprinkled with stories of our unique culinary heritage, this is a cookbook sure to satisfy all appetites. ...Show more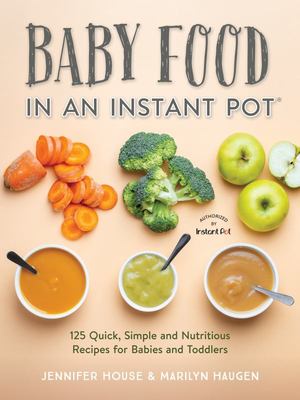 $28.95
AUD
Category: Cooking
Baby Food in an Instant Pot is postponed until early 2020. Short on time and sleep? Need baby food in an instant? Try baby food in an Instant Pot! As a new mom, it's not always easy to prepare nutritious homemade baby food quickly and easily. The Instant Pot can be life-changing in this respect. The mos t popular and bestselling kitchen appliance of the last several years, the Instant Pot will be a mother's new best friend and new favorite kitchen sidekick because of how easily it can help to get healthy and delicious food into the mouths of little ones -- even the picky ones. Bestselling author Marilyn Haugen and leading nutritionist Jennifer House have partnered together to answer the demand of new moms everywhere with loads of nutritional information and 125 balanced recipes for babies and toddlers at every age and stage of development. Recipes include 50 purées, 25 finger foods and 50 family-friendly recipes along with tips on storage times, serving fresh or freezing, and nutritional benefits of individual ingredients. Also included are 50 pages of nutritional information providing parents everything they need to know to ensure their baby's nutrient needs, to prevent choking and handle picky eating, and to work with sample meal plans. The book even includes frequently-asked parent questions with answers from a pediatric dietitian. ...Show more