$45.00
AUD
Category: Fantasy
A mythical monster, a kingdom in peril, an adventure that will test two children's bravery to the limit. Discover a brilliantly original fairy tale about the power of hope and friendship to triumph against all odds, from one of the world's best storytellers. The kingdom of Cornucopia was once the happie st in the world. It had plenty of gold, a king with the finest moustaches you could possibly imagine, and butchers, bakers and cheesemongers whose exquisite foods made a person dance with delight when they ate them. Everything was perfect – except for the misty Marshlands to the north which, according to legend, were home to the monstrous Ickabog. Anyone sensible knew that the Ickabog was just a myth, to scare children into behaving. But the funny thing about myths is that sometimes they take on a life of their own. Could a myth unseat a beloved king? Could a myth bring a once happy country to its knees? Could a myth thrust two children into an adventure they didn't ask for and never expected? If you're feeling brave, step into the pages of this book to find out… A beautiful hardback edition, perfect for sharing and gift-giving. Brought to life with full-colour illustrations by the young winners of The Ickabog competition.   ...Show more
$19.99
AUD
Category: Fantasy | Series: Kingkiller Chronicles
Sequel to the extraordinary THE NAME OF THE WIND, THE WISE MAN'S FEAR is the second instalment of this superb fantasy trilogy from Patrick Rothfuss. This is the most exciting fantasy series since George R. R. Martin's A SONG OF ICE AND FIRE, and a must-read for all fans of HBO's GAME OF THRONES. Picking up the tale of Kvothe Kingkiller once again, we follow him into exile, into political intrigue, courtship, adventure, love and magic ... and further along the path that has turned Kvothe, the mightiest magician of his age, a legend in his own time, into Kote, the unassuming pub landlord. Packed with as much magic, adventure and home-grown drama as THE NAME OF THE WIND, this is a sequel in every way the equal to its predecessor and a must-read for all fantasy fans. Readable, engaging and gripping THE WISE MAN'S FEAR is the biggest and the best fantasy novel out there. ...Show more
$19.99
AUD
Category: Fantasy
***NOW A MAJOR MOTION PICTURE DIRECTED BY STEVEN SPIELBERG***A world at stake. A quest for the ultimate prize. Are you ready? It's the year 2044, and the real world has become an ugly place. We're out of oil. We've wrecked the climate. Famine, poverty, and disease are widespread. Like most of humanity, Wade Watts escapes this depressing reality by spending his waking hours jacked into the OASIS, a sprawling virtual utopia where you can be anything you want to be, where you can live and play and fall in love on any of ten thousand planets. And like most of humanity, Wade is obsessed by the ultimate lottery ticket that lies concealed within this alternate reality- OASIS founder James Halliday, who dies with no heir, has promised that control of the OASIS - and his massive fortune - will go to the person who can solve the riddles he has left scattered throughout his creation. For years, millions have struggled fruitlessly to attain this prize, knowing only that the riddles are based in the culture of the late twentieth century. And then Wade stumbles onto the key to the first puzzle.Suddenly, he finds himself pitted against thousands of competitors in a desperate race to claim the ultimate prize, a chase that soon takes on terrifying real-world dimensions - and that will leave both Wade and his world profoundly changed.   ...Show more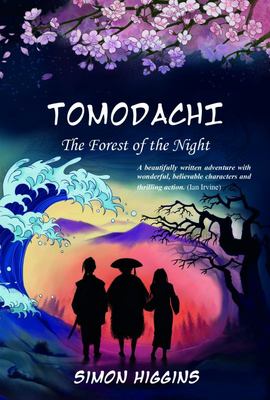 Tomodachi - The Forest of the Night
by Simon Higgins; Jenny Wang (Illustrator); Sophie Masson (Editor); Authors' Elves (Designed by)
$19.99
AUD
Category: Fantasy
Shipwrecked at the far end of the world in a land at war.Befriended by runaways fated to harrowing paths.In constant danger from warriors, bandits and superstitious villagers who take his blue eyes and pale skin as proof that he¿s a demon¿Young Daniel Marlowe and his Japanese `tomodachi¿, his friends, O tsu and Kenji, are about to stumble into a stomach-knotting adventure where a ferocious public test of samurai virtue and a murder investigation will collide.Their hazardous journey promises answers. The hope of being joyfully reunited, the risk of confirming loss.But the spirit world has its own part to play in their destinies, for someone -or something- waits watchfully in the ancient Forest of the Night. ...Show more
$19.99
AUD
Category: Fantasy | Series: Hunger Games Trilogy
The final book in the New York Times bestselling Hunger Games trilogy, now in a new deluxe foil edition. The Capitol is angry. The Capitol wants revenge.   Who do they think should pay for the unrest? Katniss Everdeen. The final book in The Hunger Games trilogy by Suzanne Collins will have hearts racing , pages turning, and everyone talking about one of the biggest and most talked-about books and authors in recent publishing history ...Show more
$32.99
AUD
Category: Fantasy
It started with poison and rebellion. It continues with war and witchcraft. The deadly siege of Silasta woke the ancient spirits, and the city-state must find its place in this new world of magic. But people and politics are always treacherous, and it will take all of Jovan and Kalina's skills to save t he city-state when witches and assassins set their sights to domination. Poison was only the beginning . . .   ...Show more
$29.99
AUD
Category: Fantasy | Series: The\Bone Season Ser.
Paige Mahoney has eluded death again. Snatched from the jaws of captivity and consigned to a safe house in the Scion Citadel of Paris, she finds herself caught between those factions that seek Scion's downfall and those who would kill to protect the Rephaim's puppet empire. The mysterious Domino Program me has plans for Paige, but she has ambitions of her own in this new citadel. With Arcturus Mesarthim her former enemy at her side, she embarks on an adventure that will lead her from the catacombs of Paris to the glittering hallways of Versailles. Her risks promise high reward- the Parisian underworld could yield the means to escalate her rebellion to outright war. As Scion widens its bounds and the free world trembles in its shadow, Paige must fight her own memories after her ordeal at the hands of Scion. Meanwhile, she strives to understand her bond with Arcturus, which grows stronger by the day. But there are those who know the revolution began with them and could end with them . . . ...Show more
$22.99
AUD
Category: Fantasy | Series: The Kingkiller Chronicles
"No one writes about stories like Pat Rothfuss. How the right story at the right time can change the world, how the teller can shape a life." --Lin-Manuel Miranda This deluxe, illustrated edition celebrates the New York Times-bestselling series, The Kingkiller Chronicle--a masterful epic fantasy saga th at has inspired readers worldwide.   This anniversary hardcover includes more than 50 pages of extra content - Beautiful, iconic cover by artist Sam Weber and designer Paul Buckley- Gorgeous, never-before-seen illustrations by artist Dan Dos Santos- Detailed and updated world map by artist Nate Taylor- Brand-new author's note- Appendix detailing calendar system and currencies- Pronunciation guide of names and places   DAY ONE: THE NAME OF THE WIND   My name is Kvothe.   I have stolen princesses back from sleeping barrow kings. I burned down the town of Trebon. I have spent the night with Felurian and left with both my sanity and my life. I was expelled from the University at a younger age than most people are allowed in. I tread paths by moonlight that others fear to speak of during day. I have talked to Gods, loved women, and written songs that make the minstrels weep.   You may have heard of me.   So begins a tale unequaled in fantasy literature--the story of a hero told in his own voice. It is a tale of sorrow, a tale of survival, a tale of one man's search for meaning in his universe, and how that search, and the indomitable will that drove it, gave birth to a legend.   Praise for The Kingkiller Chronicle:   "The best epic fantasy I read last year.... He's bloody good, this Rothfuss guy."--George R. R. Martin, New York Times-bestselling author of A Song of Ice and Fire   "Rothfuss has real talent, and his tale of Kvothe is deep and intricate and wondrous." --Terry Brooks, New York Times-bestselling author of Shannara   "It is a rare and great pleasure to find a fantasist writing...with true music in the words."--Ursula K. Le Guin, award-winning author of Earthsea   "The characters are real and the magic is true." --Robin Hobb, New York Times-bestselling author of Assassin's Apprentice   "Masterful.... There is a beauty to Pat's writing that defies description." --Brandon Sanderson, New York Times-bestselling author of Mistborn ...Show more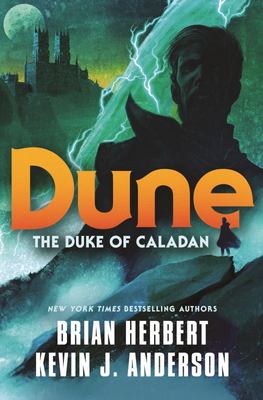 $32.99
AUD
Category: Fantasy
A legend begins in Dune: Duke of Caladan - first in the Caladan Trilogy which will lead into the events of the original Dune.   Leto Atreides, Duke of Caladan and father of the Muad'Dib. While all know of his fall and the rise of his son, little is known about the quiet ruler of Caladan and his partner Jessica. Or how a Duke of an inconsequential planet earned an emperor's favor, the ire of House Harkonnen, and set himself on a collision course with his own death. This is the story.      Through patience and loyalty, Leto serves the Golden Lion Throne. Where others scheme, the Duke of Caladan acts. But Leto's powerful enemies are starting to feel that he is rising beyond his station, and House Atreides rises too high. With unseen enemies circling, Leto must decide if the twin burdens of duty and honor are worth the price of his life, family, and love. ...Show more
$99.99
AUD
Category: Fantasy | Series: The Hunger Games
In the ruins of a place once known as North America lies the nation of Panem, a shining Capitol surrounded by twelve outlying districts. The Capitol keeps the districts in line by forcing them all to send one boy and one girl between the ages of twelve and eighteen to participate in the annual Hunger Ga mes, a fight to the death on live TV, and the odds are against all who play. With all four of Suzanne Collinss Hunger Games novels in one boxed set, you can step into the world of Panem with the 10th annual Hunger Games, and continue all the way to the electrifying conclusion.     ...Show more
$32.99
AUD
Category: Fantasy
When Addie LaRue makes a pact with the devil, she trades her soul for immortality. But there's always a price — the devil takes away her place in the world, cursing her to be forgotten by everyone. Addie flees her tiny hometown in 18th Century France, beginning a journey that takes her across the world, learning to live a life where no one remembers her and everything she owns is lost and broken. Existing only as a muse for artists throughout history, she learns to fall in love anew every single day. Her only companion on this journey is her dark devil with hypnotic green eyes, who visits her each year on the anniversary of their deal. Alone in the world, Addie has no choice but to confront him, to understand him, maybe to beat him. Until one day, in a secondhand bookshop in Manhattan, Addie meets someone who remembers her. Suddenly thrust back into a real, normal life, Addie realises she can't escape her fate forever.   ...Show more
$22.99
AUD
Category: Fantasy | Series: The\Witcher Ser.
Introducing Geralt the Witcher - revered and hated - who holds the line against the monsters plaguing humanity in the bestselling series that inspired the Witcher video games and a major Netflix show. Geralt of Rivia is a Witcher, a man whose magic powers and lifelong training have made him a brilliant fighter and a merciless assassin. Yet he is no ordinary killer: he hunts the vile fiends that ravage the land and attack the innocent. But not everything monstrous-looking is evil; not everything fair is good . . . and in every fairy tale there is a grain of truth. Andrzej Sapkowski, winner of the World Fantasy Lifetime Achievement award, started an international phenomenon with his Witcher series. The Last Wish is the perfect introduction to this one-of-a-kind fantasy world. ...Show more