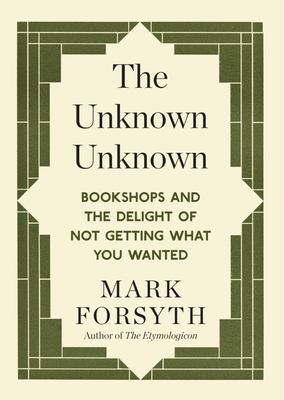 $1.99
AUD
Category: Reference
Mark Forsyth - author of the Sunday Times Number One bestseller The Etymologicon - reveals in this essay, specially commissioned for Independent Booksellers Week, the most valuable thing about a really good bookshop. Along the way he considers the wisdom of Donald Rumsfeld, naughty French photographs, w hy Elizabeth Bennet and Mr Darcy would never have met online, and why only a bookshop can give you that precious thing - what you never knew you were looking for. ...Show more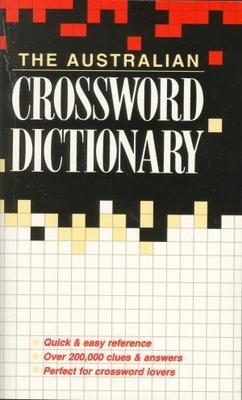 $9.99
AUD
Category: Reference | Series: Crossword Dictionaries
* Australia's number one Crossword Dictionary that solves the most complex questions. Bold headwords for easy reference. Multicultural clues & answers.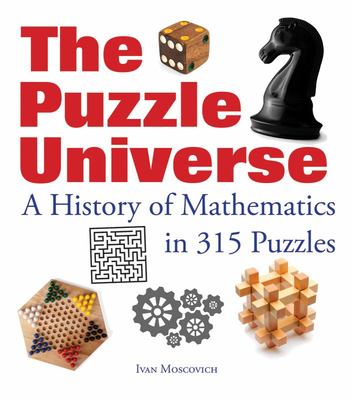 $34.95
AUD
Category: Reference
A renowned puzzle master and game inventor presents 315 new and traditional puzzles. Longlisted, 2016 School Library Association Information Book Award 12+ "A great read for anyone interested in puzzles or mathematics." --Publishers Weekly "Gift Guide Selection 2015. Moscovich, a celebrated puzzle i nventor, makes a compelling case for puzzle solving as a means of developing creativity and even intelligence." --American Scientist "The Puzzle Universe is a quixotic, informative and enlightening encyclopedia of recreational mathematics. It should prove to be an inspiration to mathematical idlers, and a rich resource for learners and teachers who wish to be attuned to the playful and creative side of mathematics." --Mathrecreation Blog The Puzzle Universe is intended for general readers and devoted puzzlers but it has also found its way into school libraries and curricula. It is about the latent beauty of mathematics, its history and the puzzles that have emerged from the science of numbers. It is full of challenging historical facts, thinking puzzles, paradoxes, illusions and problem solving. A historical and pedagogical dimension sets The Puzzle Universe apart. The 315 puzzles are described in extended captions that explain in easy terms the story of the puzzles' origins and attempts to solve them, the value of puzzles to education, and the development of the mathematical sciences in light of recent research and unmet challenges. There are many profiles of great mathematicians. The puzzles appear in a dynamic layout for a visual experience that is the author's trademark. There are ten chapters complete with answers. Icons rate the challenge and indicate the tools needed (pencil, scissors, ruler and, of course, your thinking cap). With this book, Ivan Moscovich invites readers to join him in the puzzle universe, an edifying environment of creative discovery, problem solving and fun. ...Show more
$19.99
AUD
Category: Reference
The Macmillan Australian Pocket Dictionary is the perfect reference for the school, home or office. It has been compiled with Australian secondary students in mind, and its concise and convenient format makes it equally ideal for general reference. It presents an extensive up-to-date coverage of English as it is used in the Australian context. Features of the Macmillan Australian Pocket Dictionary: more than 50,000 words and phrases more than 80,000 definitions new words reflecting changes in the Australian experience -- street journalism, crowdfunding, battlefield tourism, regift, wingsuit pronunciations idiomatic phrases an essential guide to grammar and punctuation a list of common abbreviations Find us online at www.panmacmillan.com.au ...Show more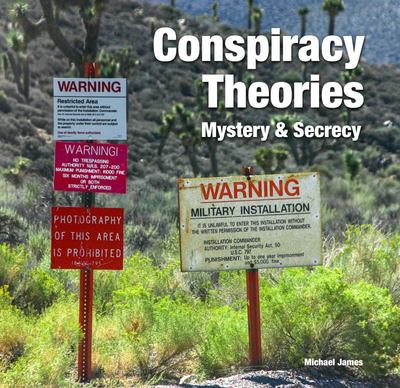 $49.99
AUD
Category: Reference | Series: Abandoned Places Ser.
Cover-ups and mysteries, are they just a mix of wishful thinking and fantasy that grips the attention of millions of people: was JFK assassinated? Were the moon landings faked? Do secret societies such as the Illuminati control the world? Did Shakespeare write all of those incredible plays? Is global wa rming a hoax? Why did the all-powerful Mayans decline so rapidly? Is Area 51 really the site of an alien landing? All these and more are explored in this fascinating new book, a visual feast of mystery and imagination. ...Show more
$19.99
AUD
Category: Reference | Series: Collins Essential Ser.
The perfect word reference for daily use. With practical usage notes, and a fantastic supplement, this is the ideal thesaurus to take your language use and knowledge further. 300,000 synonyms and antonyms. Specially tailored to meet the needs of the user at home, school, or in the office, with all the w ords and alternatives you might need, as well as a huge choice of opposites. This thesaurus is based on the Collins Corpus, a 4.5-billion-word database of today's English. The clear, accessible layout makes the thesaurus easy to use and ensures users can find the language they need when they need it. Includes a 16-page crosswords supplement. ...Show more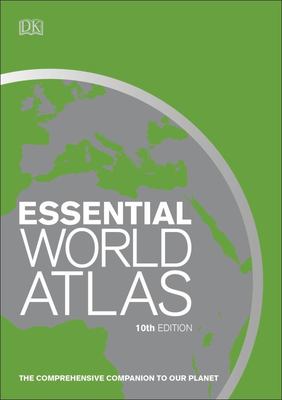 $19.99
AUD
Category: Reference
Originally published in 1997 and now in its 10th edition, the Essential World Atlas includes all recent border, place name, and flag changes around the world, including the new nation of South Sudan and the annexation of Crimea. A series of 12 global thematic maps on subjects as diverse as ocean curren ts and languages give a general introduction to the world today. These are followed by the main atlas which includes over 60 full colour regional maps featuring political and state borders; main population and administrative centres; main lines of communication, ports and airports. In addition to these maps this clear, informative and affordable atlas also includes a fully cross-referenced index-Gazetteer featuring 20,000 places, data profiles of each country, plus a glossary of geographical terms making it the perfect reference tool to distill the mass of information in today's world into the essential facts needed to help understand our ever-changing planet. ...Show more
$26.99
AUD
Category: Reference
"A beautifully illustrated picture book featuring 101 full-colour animal illustrations, each with its very own collective noun - from the 2017 CBCA shortlisted author/illustrator of A-Z of Endangered Animals. A tribe of kiwis? A smack of jellyfish? A wisdom of wombats? Come along an illustrated journey through the animal kingdom with Tasmanian artist Jennifer Cossins. Featuring 101 full-colour animal illustrations, each with its very own collective noun, as well as a brief history of collective nouns, this book will delight children and adults alike."--Bookdepository.com. ...Show more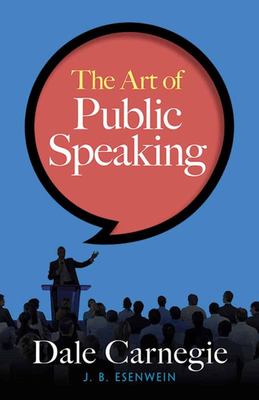 $28.99
AUD
Category: Reference
The best way to become a confident, effective public speaker, according to the authors of this landmark book, is simply to do it. Practice, practice, practice. And while you're at it, assume the positive. Have something to say. Forget the self. Cast out fear. Be absorbed by your subject. And most import antly, expect success. 'If you believe you will fail, ' they write, 'there is hope for you. You will.' We are delighted to publish this classic book as part of our extensive Classic Library collection. Many of the books in our collection have been out of print for decades, and therefore have not been accessible to the general public. The aim of our publishing program is to facilitate rapid access to this vast reservoir of literature, and our view is that this is a significant literary work, which deserves to be brought back into print after many decades. The contents of the vast majority of titles in the Classic Library have been scanned from the original works. To ensure a high quality product, each title has been meticulously hand curated by our staff. Our philosophy has been guided by a desire to provide the reader with a book that is as close as possible to ownership of the original work. We hope that you will enjoy this wonderful classic work, and that for you it becomes an enriching experience. ...Show more
$24.99
AUD
Category: Reference | Series: Easy Language Ser.
Easy Indonesian is a practical resource that brings the Indonesian language to learners and travelers everywhere. This invaluable guide introduces all the basics of the Indonesian language, as well as vocabulary and tips for typical daily conversation. All dialogues are highly practical, authentic and i llustrated with manga for easy memorization. A complete language course and pocket dictionary in one, this book includes: Native-speaker audio recordings Focus on daily communication Structured, progressive lessons An extensive glossary of commonly used words & phrases Pronunciation & sentence structure guide Etiquette tips and cultural dos and don'ts ...Show more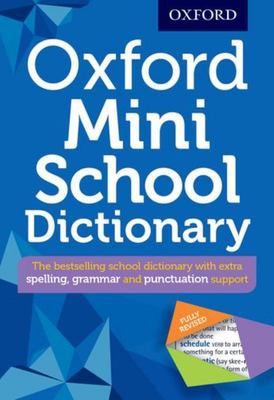 $14.95
AUD
Category: Reference | Series: UK Bestselling Dictionaries Ser.
A major new edition of the trusted, bestselling, comprehensive Oxford School Dictionary with new curriculum support. This fantastic new edition will boost your children's vocabulary with new words and meanings from across the curriculum. A helpful new spelling, grammar and punctuation sectionis included to enhance language skills and bring the dictionary right up to date. What makes it the best? It is uniquely powered by the Oxford Children's Corpus, the largest bank of children's language in English, so you can be confident that all entries are clearly written in child-friendly language that children actually understand. Each example is perfectly age-appropriate,making it easy and enjoyable for every child to use. New for this edition is a robust supplement on spelling, grammar and punctuation, giving targeted help with the tricky bits, making this dictionary the perfect tool to support children in their journey to become good readers and writers. As usual,it has been extensively trialled with schools, so you can be sure it is still the best dictionary for your children, in a portable mini format. Further help with writing skills is available in the updated new edition of the companion Oxford School Thesaurus. Looking for great word activities to match this dictionary? Find fun free downloadable activities, puzzles, and word games at www.oxforddictionaries.com/schools ...Show more